👉 40% off with code: SECRET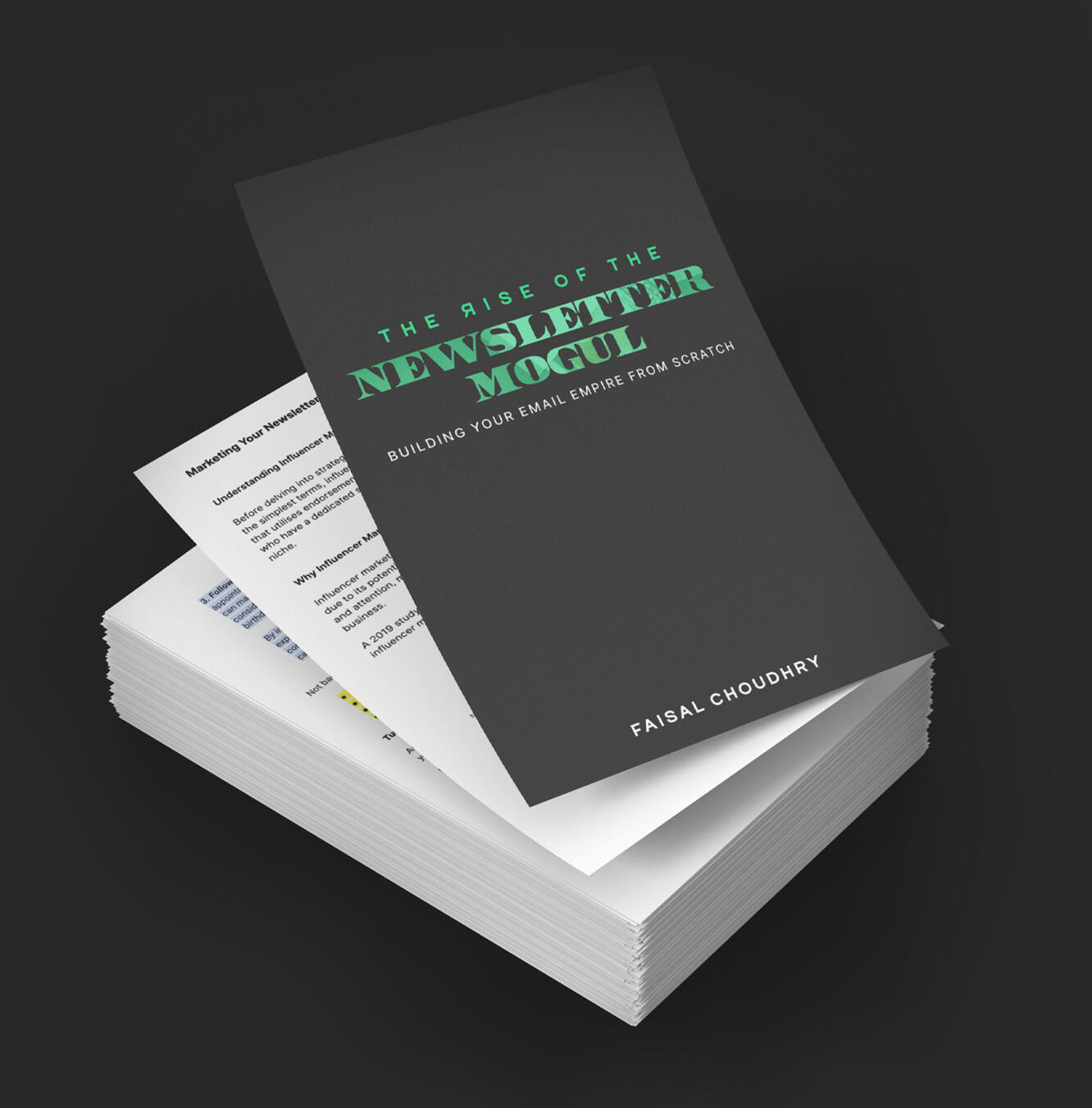 ---
Learn How to Build, Monetise & Automate Your Email Newsletter Business from Scratch
Unlock the Path to Building Compelling, Impactful Newsletters – with the blueprint to automate and monetise every word.
---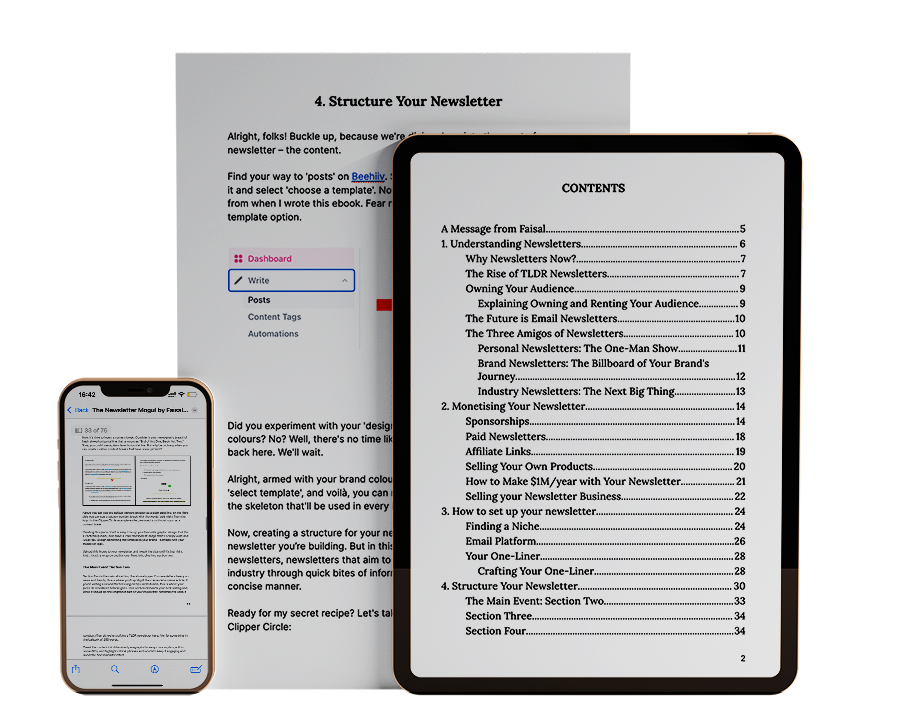 ---
In 2020, daily newsletter 'Morning Brew' generated $20M from their newsletter
- Stacked Marketer report.
In this book, I share everything I know about building an email newsletter for any industry, so you can create your own newsletter empire.This e-book includes:
🧠 Understanding the Newsletter Revolution
🔑 Crafting and Designing Your Newsletter
🚀 How to Market It Like a Pro
🔓 Secrets of Selling Your Newsletter Business
✉️ Navigating the Art of Cold Emailing
💡 Leveraging AI to Automate Your Content
💵 Breaking down monetisation formulas
---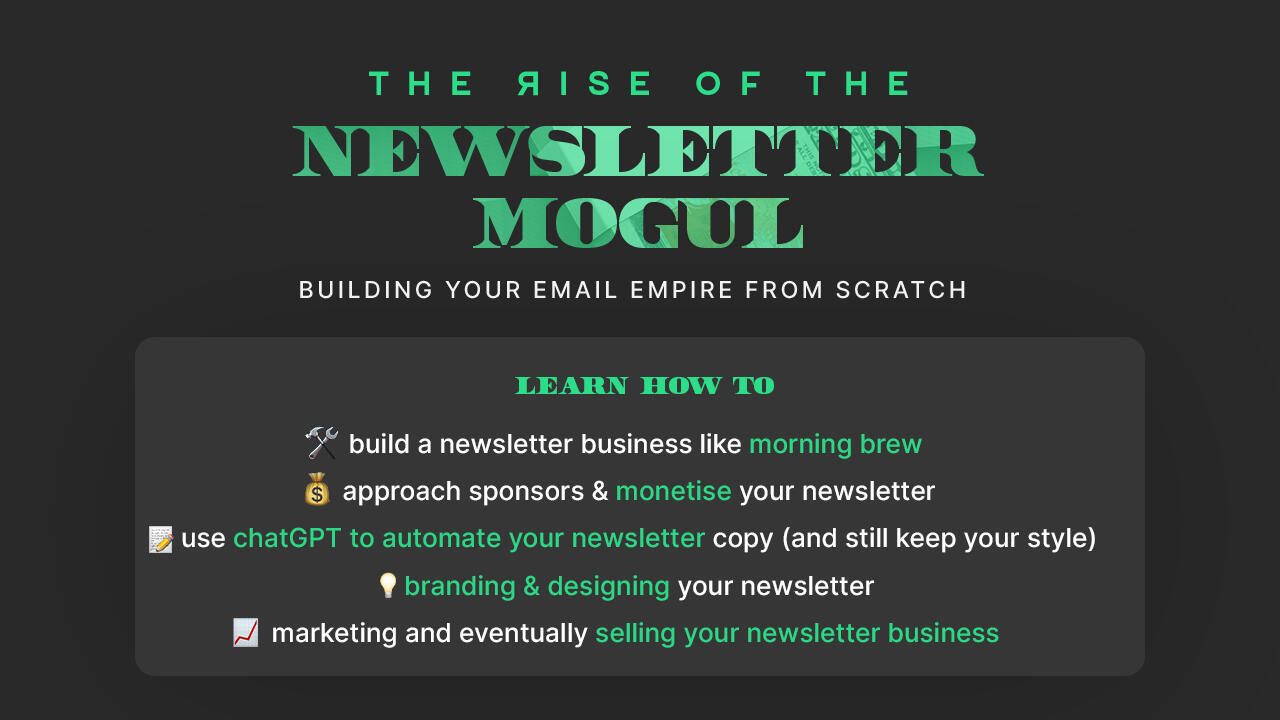 ---
You'll also gain invaluable newsletter-business essentials:
🔑 Winning Cold Email Templates🔑 Newsletter Design & Branding Guidelines🔑 Guide for Twitter Branding & Marketing🔑 Formula for pricing your newsletter business when it's time to sell the business!
---
Why are Newsletter Businesses the PERFECT Side-Hustle?
✅ Low-cost to run (can use all free tools)
✅ Automate copy using ChatGPT
✅ One-Person business
✅ Can be done in spare time
✅ No technical skills required
✅ Multiple streams of revenue
---
About Me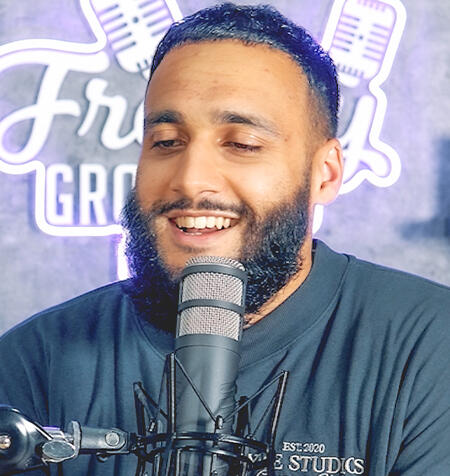 👋 Hi, I'm Faisal!I'm a marketing manager in the AI space and also run the Freshly Grounded podcast (15M+) views. I wrote this e-book to combine my expertise in marketing and a decade-long run in content creation to help you create the next big thing.And you can do it. I know you can. Why? 'Cause I see that spark in your eyes. That's why.So here's the deal. You want in? Good. Let's take this journey together. Buckle up, and let's hit the road. The world of newsletters awaits you.
---
---
© DESQY. All rights reserved.